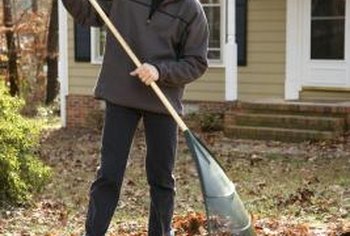 Seasonal fluctuations often dictate real estate market activity, and the unique characteristics of fall can make it a good time to buy a new home. The onset of winter months and the return of a normal schedule for most buyers can make many people reluctant to make the big move. This can leave savvy home-shoppers with the opportunity of finding motivated sellers, and lower housing prices.
Lower Price Tag
In many areas the real estate market tends to slow down during the fall, as buyers focus on back-to-school activities and sports schedules. Typically, November and December are the slowest months for real estate activity. Because of this, you may have more buying power than usual and possibly negotiate a lower asking price. Additionally, sellers may be more eager to reduce their price after finding their home did not attract a buyer during the summer.
Home For The Holidays
Many buyers aim to close on a home before the busy holiday season. Additionally, getting settled into a new home for the holidays can heighten your holiday mood -- there's nothing like sipping hot cocoa in a new home by a warm fireplace.
Taxes
You may want to take advantage of year-end homebuyer tax breaks and choose to purchase a home during the fall. The IRS allows deductions such as mortgage interest, mortgage insurance premiums and property taxes. Also any prepaid taxes and insurance premiums paid at the closing table can be deducted as well. Buyers who purchase homes in the fall should have a good idea if these deductions will be needed in order to come out ahead at tax time.